Company List for Car Accessories | Page : 72
ADVANCE AUTO SUPPLY CO. LTD.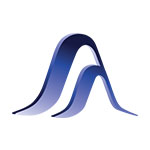 Description:
ADVANCE AUTO SUPPLY CO Are In Autopart Business For More Than 35 Years Experiences. Especially In Rubber Weatherstrip. it Still Have Many Parts Supply For 60s Model Cars Up To Present. And have Steped Into Plastic Inner Fender Business For Past 10 Years.
Product Details:
Rubber Weatherstrip
Inquire
KONG JING TRADING CO., LTD.

Description:
Motorcycle spare parts
Product Details:
MOTORCYCLE SPARE PARTS
Telephone:
+886-2-23659439
Website :
www.kongjing.com
Inquire

Description:
For 26 years, Kolayli Spider Otomotiv has been steadily strengthening its position as an auto accessories manufacturer. We have earned a respectable reputation for the quality of our products both here in Turkey and in over 15 countries. Our products are proudly designed to meet your business's auto accessory needs. We produce and supply a wide range of high-quality auto accessories for nearly every brand. We also produce chrome and fiberglass products under special requests in order to meet our customers' specific needs and requirements. We stand behind every item we produce, and each one has a great fit & finish. We manufacture high-quality stainless steel chrome accessories (door handle covers, window trims, grills, rear bumper protectors, door sills...), spoilers, body kits( front/rear bumper, side skirts...), running boards, roof rack systems, and roof rails. We would like to emphasize that we are an approved accessories supplier of many companies, such as Renault, Honda, Honda Europe, Hyundai, Ford Otosan, Nissan, Tata, Isuzu, and many others. We also would like to add that because we are suppliers of these big names, we only manufacture 1st quality products. For further details, do not hesitate to contact us.
Product Details:
Auto Accessories Manufacturer
Website :
www.kolaylispider.com
Inquire
Information, Buyers, Sellers, Distributers & Dealers Directory for the Automotive, Accessories and Spare Parts Industries