Company List for Tyres and Batteries | Page : 30

Description:
Our journey started in October 1985 with the formation of Diamond Motors Limited, in Tanzania, for the distribution of agricultural machinery and equipment, with a strong focus on customer expectations and a passion to exceed them. The Hansa Group aims to increase its global portfolio of premium brands, and leverage these to achieve market leadership and operating excellence, not only by providing cost effective and timely distribution services, but also lowest life cycle cost solutions for On & Off Highway Applications, while adhering to the highest standards of Health Safety & Environment.
Website :
Inquire

Description:
Automotive Batteries, Tires, and Lubricants. Headquartered in the \'bustling trading hub\' of Dubai - UAE, A-MAP operates a network of branch offices in China, South Africa and USA.
Product Details:
AUTO PARTS
Telephone:
00971-564209950
Website :
Inquire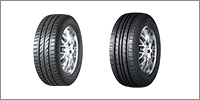 Description:
As a leading subsidiary company of China Wanda Group who is one of 500 top national industrial enterprise in economic strength, Shandong Wanda BOTO Tyre Co Ltd is a large scale of professional tire production enterprise mainly involving with development, production and sales of TBR, radial OTR ,light truck tyre and PCR Tyre.
Telephone:
86-546-2368887
Website :
Inquire
Information, Buyers, Sellers, Distributers & Dealers Directory for the Automotive, Accessories and Spare Parts Industries