Company List for All Kinds Of Cars / 4 WDs | Page : 10
Description:
) We are genuine manufacturer and supplier of auto rubber parts.
Product Details:
AUTO RUBBER PARTS
Website :
Inquire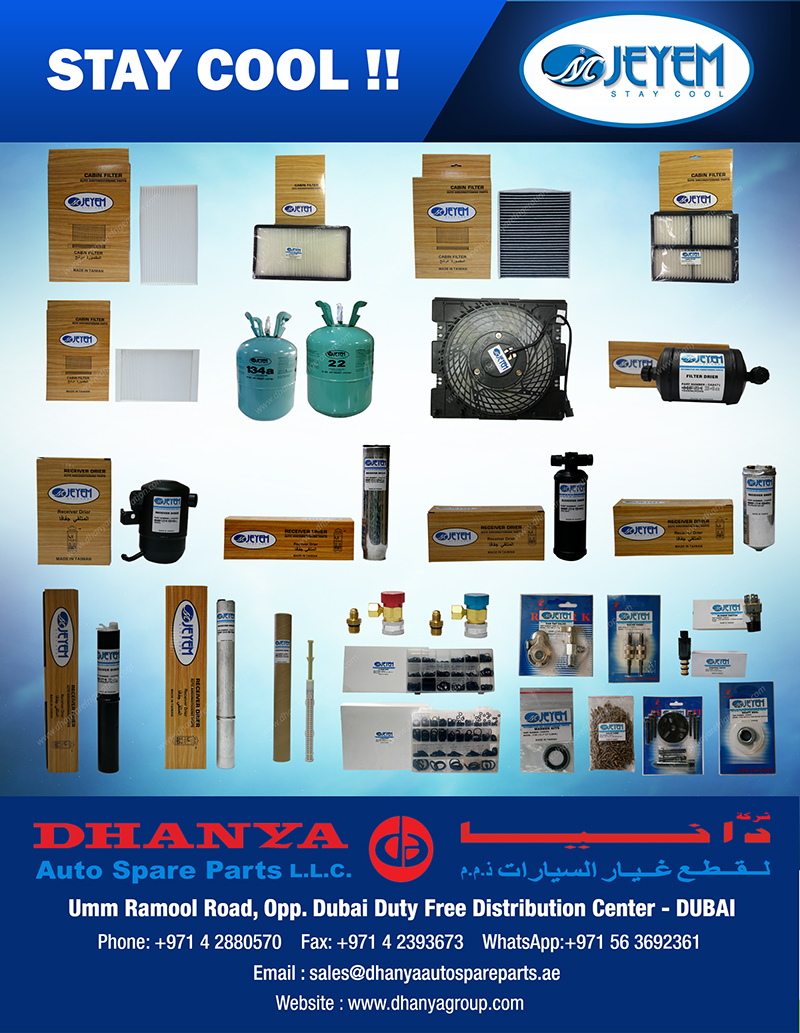 Description:
We would like to introduce Dhanya Group which has been in United Arab Emirates for the last 35 years and been providing services both local and international customers. Dhanya Group deals with Refrigeration , Air Conditioning , Vehicle Air Conditioning and Automotive Genuine Parts. Dhanya Auto Spare Parts - Genuine Spare Parts supplier for Japanese, American ,German & Korean Cars and distributor for Batteries & lubricants. Some of the other Parts in are Ac Delco, Panasonic, GS, AMARON batteries , Wiper blades, Bulbs, A/c Refrigerants gases, Car Air Fresheners and many more. We also deal in Air Conditioning products like Dupont(Chemours) refrigerants, Denso, Harris, Arekma, Hellenic cables, Danfoss, Imperial, Uniweld ,Cool king, Robin Air, Formula, Suniso, Good year Hoses and many more. We are interested in becoming your supplier for all Japanese ,American and Korean vehicles in Genuine, OEM and aftermarket spare parts.
Product Details:
GENUINE/ OEM AND AFTERMARKET SPARE PARTS FOR AUTOMIBILES
Telephone:
+971 6 5335806
Website :
Inquire
Description:
Since 1984, MACOFLEX has been developing and marketing mechanical control cables for the automotive, marine and industrial fields in Tunisia and in more than dozen countries in Europe, Africa and Middle East. Our production process aligns with international standards for design, quality and cable testing. It also makes it possible to meet the needs of the large series and to adapt to the demands of single or custom cables according to the specifications of our customers. Our product range includes brake,clutch,accelerator,counter,gear shift, speedometer cables and also push & pull for small vehicles ,utilities , buses , trucks , agricultural and earth moving machineries.
Product Details:
CONTROL CABLES
Website :
Inquire
Information, Buyers, Sellers, Distributers & Dealers Directory for the Automotive, Accessories and Spare Parts Industries