Company List for Car Accessories | Page : 65

Description:
We are world leader in the export of tax free motor vehicles to Africa and Asia. We provide tax free vehicles from our branches located in Japan, Australia, United Kingdom, and United Arab Emirates.
Product Details:
Automobile Trading
Website :
Inquire

Description:
The QGL Group, now in its Fourth decade of business excellence, has been making significant contributions to the economic development of Tanzania, helping in creation of an empowered and successful nation.
Product Details:
Automotive
Telephone:
0255-788228819 / 255 (22) 286-1060/61/62
Website :
Inquire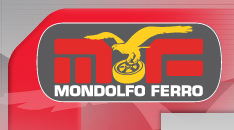 Description:
Mondolfo Ferro is a automotive service equipment world leader specialized in the production of tyre changers, wheel balancers, vehicle lifts, wheel alignment machine, brake and suspension tester.
Product Details:
Tyre changers, Wheel balancers, Wheel aligners, Scissor lifts, Post lifts, Industrial wheel service equipment
Telephone:
0039-072193671
Website :
Inquire
Information, Buyers, Sellers, Distributers & Dealers Directory for the Automotive, Accessories and Spare Parts Industries