Company List for Car Accessories | Page : 59
SHRIRAM PISTONS & RINGS LTD.

Description:
Shriram Pistons & Rings (SPR) has an exceptional lineage of the Shriram Group, one of India\'s oldest and most reputed industrial houses. SPR is recognized by almost all OEMs in India and several OEMs in Europe and Asia, as a dependable partner for supply of Euro III, IV & V Pistons, Pins, Piston Rings and Engine Valves.
Product Details:
ENGINE PARTS VIZ. PISTONS, PISTON RINGS, PINS, ENGINE VALVES AND CYLINDER LINER PISTON ASSEMBLY FOR INTERNAL COMBUSTION ENGINES FOR AUTOMOTIVE, OFF-ROAD AND LOCOMOTIVE APPLICATIONS
Telephone:
91-46451100 / 00919810544468
Website :
Inquire
Product Details:
Lubricant, batteries, spare parts and tires for highway construction,mining, infrastructure construction Machinarries.
Telephone:
254-206555105 / 254725818818
Website :
Inquire
LONGYAN ZHONGLIN INDUSTRY CO., LTD.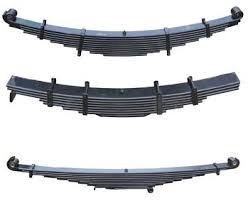 Product Details:
AUTO. LEAF SPRING
Telephone:
0086-597-2268688
Website :
Inquire
Information, Buyers, Sellers, Distributers & Dealers Directory for the Automotive, Accessories and Spare Parts Industries