Company List for Tyres and Batteries | Page : 22
SHANDONG JINYU TIRE CO., LTD.
Description:
Sailun Jinyu Group is a rubber tire development and manufacturing company committed to providing high-quality tire products and services for users worldwide, and after the strategic merger of Sailun Tire Co. and Shandong Jinyu Industrial Co. became the first A-listed Chinese private enterprise (stock code: 601058) on the Shanghai Stock Exchange.
Telephone:
86 18678955671
Website :
Inquire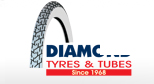 Description:
We are the foremost and renowned tyre manufacturing company of Pakistan serving nationally and globally with immaculate quality products and services for the last 40 years. All major motorcycle OEMs of Pakistan are witness of our commitment towards quality and service. To name few foreign countries like Turkey, Afghanistan, Mozambique and South Africa are feathers in our hat contributing foreign exchange for our country by exports.
Product Details:
TYRES & TUBES
Telephone:
0092-42-111-111-666
Website :
Inquire
QINGDAO CENTURY FUNG TIRE

Description:
Qingdao Century Feng Industrial Co., Ltd. is a Board member of China Rubber Industry Association unit, cycle tire branch vice chairman of the unit. The company is located at the foot of scenic mountain big beads, adjacent to State Road 204, Qingdao port 20 km, sea and air interchange, traffic is very convenient. The company has advanced production technology and equipment, improved detection methods and a large number of experienced high-level professional and technical strength. The main production of the series of motorcycle tires, motor vehicle tires, car tires.
Product Details:
motorcycle tyre and tube, electric bike tyre and tube
Telephone:
0086-532-84122222
Website :
Inquire
Information, Buyers, Sellers, Distributers & Dealers Directory for the Automotive, Accessories and Spare Parts Industries