Company List for Motorboats | Page : 1
African Power Machinery Tz Ltd

Description:
African Power Machinery (Tz) Ltd is a leading supplier and maintenance provider of all types of generators, related accessories and parts. Our organization is one that understands Project Management, Technology, Time and Cost Factors, Quality Concept, Operations & Maintenance Management and Human Resource Management.
Product Details:
Trailer Generators,telecom sets,sound attenuation
Inquire

Description:
Hey hey hey, take a ganedr at what\' you\'ve done
Product Details:
LL8jjG81ARup
Website :
Inquire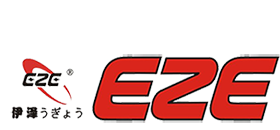 Description:
Yize, the top brand in motorcycle industry, established in Guangzhou, China in 1989, is expert in developing, manufacturing and sales of engine system, ignition system and drive system. The company works under the ISO9001:2008 and TS16949 and becomes the designed supplier of Guangzhou Honda, Guangzhou Toyota and WY-Honda and many other famous motorcycle brands.
Product Details:
Motorcycle spare parts
Telephone:
86-20-87749010
Website :
Inquire
Information, Buyers, Sellers, Distributers & Dealers Directory for the Automotive, Accessories and Spare Parts Industries