Toyota Has Teamed Up With Sasol, a South African Oil Company, To Develop Hydrogen-Powered Mobility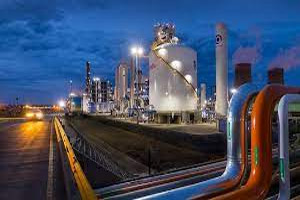 Toyota, a Japanese automaker, has teamed up with Sasol, a South African energy company, to create a green hydrogen-powered mobility ecosystem.
The proposal was revealed at an event this week co-hosted by EE Business Intelligence and the British High Commission in South Africa called the "2nd Renewable Hydrogen and Green Powerfuels Webinar for South Africa."

The parties intend to create a mobility corridor and turn the demonstration into a pilot project by using one of South Africa's key freight corridors, the N3, which runs from Durban, where the majority of the country's imports arrive in containers, to Johannesburg, the country's economic capital.

Although the project organisers have decided that introducing fuel cell trucks into South African roads is the most suitable way to expand this venture, there is currently no such vehicle available in South Africa.

A prototype is currently being developed in Japan, and Toyota South Africa Motors (TSAM) has begun talks with its parent company about importing one as soon as it becomes available.

The construction of a hydrogen refuelling station for the demonstration project will be handled by Sasol, which has a range of filling stations along the road.

The participation of other companies and stakeholders in the hydrogen mobility value chain, according to the partners, would be critical to the project's progress.

"Our collaboration with Toyota, which will eventually include other partners, aims to create a sustainable end-to-end infrastructure for hydrogen mobility, initially based on piloting the idea," Sasol President and CEO Fleetwood Grobler said.

The collaboration, according to Andrew Kirby, President and CEO of TSAM, would also provide an environment for others to get interested in the hydrogen mobility value chain, resulting in a long-term contribution to the South African economy.

"We're excited about our partnership with Sasol," said Kirby, "which we hope will help us scale up investment in vital infrastructure including charging stations and the fuel itself."

"We believe that hydrogen mobility is a real opportunity for the country to decarbonize the sectors of long-haul and heavy-duty transportation, mining, and others," Grobler said. "We see the construction of hydrogen hubs, or ecosystems, as a realistic and economical way to scale up the deployment of hydrogen in the transportation sector."
Posted on : 09 Dec,2023 | News Source : ABNews
Automart is Africa's leading directory and market news website for the automotive spare parts, automobiles and auto accessories industry | Kenya | Tanzania | Ethiopia